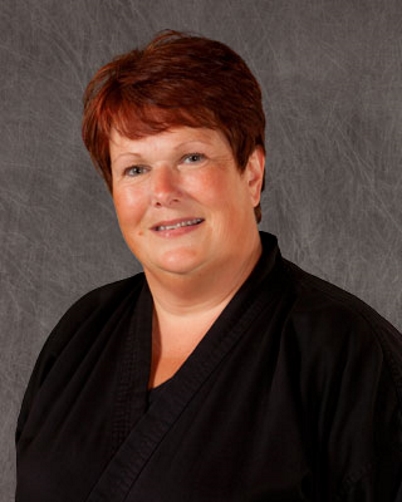 Mrs. Debbie McMullen
5th Degree Black Belt
Black Sash – Shaolin Kung Fu
Owner, Chief Instructor
Mrs. McMullen brings a vast array of training to her Karate America Leadership Academy. Not only is she a Black Belt, she has received certification in numerous self defense programs including CDT and EZ Defense, as well as in Fitness Kickboxing.
Prior to opening her Karate America Leadership Academy, Mrs. McMullen was the Training Director for a large Savings and Loan in Scottsdale, Arizona, and a large Credit Union here in her home state of Wisconsin.
Mrs. McMullen is a graduate of UW Green Bay. She is the mother of two wonderful children... Kegan, (3rd Degree Black Belt) and Mikalea (1st Degree Black Belt).
Mrs. McMullen has been married for 35 consecutive years to Mr. Jeff McMullen, which in itself is quite an achievement.
Her hobbies include: Martial Arts Training and Competing, Kickboxing, Church Choir and Taking long vacations in the Caribbean.
Her priorities in life: Church, Family, and Providing the very best in martial arts training to her students.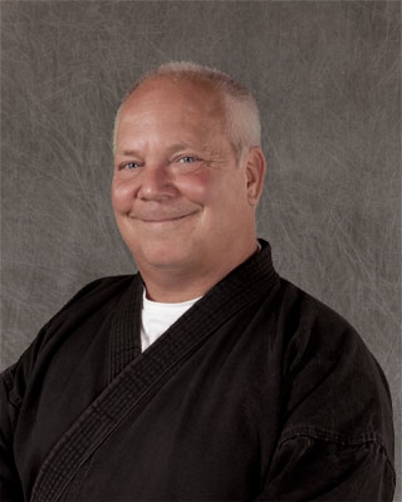 Mr. Jeff McMullen
4th Degree Black Belt
Black Sash – Shaolin Kung Fu
Owner, Chief Instructor
As an internationally recognized motivational speaker and family entertainer, Mr. McMullen puts the fun into fitness! Having performed with Ringling Brothers Barnum & Bailey Circus as a clown throughout North America and as a lead instructor at "Clown College Japan", Mr. McMullen has gained the communication skills required to understand what kids "want and need" in their martial arts training.
Mr. McMullen's career is not all fun and games however, he is also recognized as one of America most powerful and sought after motivational speakers and authors on achievement & personal success to fortune 500 companies.
Blending his Masters Degree in Communication, with his skills of fun, creativity, motivation and a strong martial arts background as a Karate America Black Belt... it is easy to see why kids and adults enjoy working out and learning with him.
To discover more about Mr. McMullen please click on this link to his website: www.jeffmcmullen.com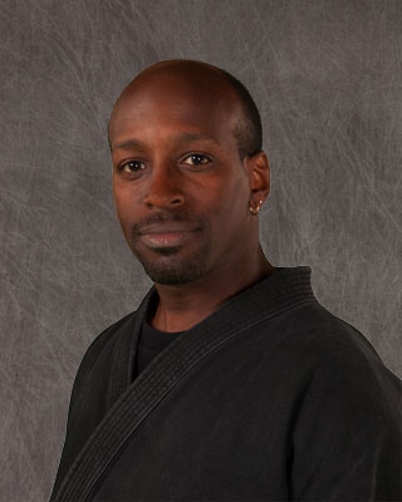 Master Griggs
Instructor
Mr. Griggs has spent over 40 years studying and teaching the Martial Arts. He is a 4th degree Karate America Black Belt, a 7th degree Kung Fu Master, former European Fighting Champion, as well as, the former Coach of the United States Army Martial Arts Team... need we say more. Students of all ages and belt ranks enjoy working, learning and growing under the guidance and influence of Master Griggs.
| Mrs. McCready | Mr. Fleming | Mr. Mitchell | Mrs. Mitchell |
| --- | --- | --- | --- |
| | | | |
Not pictured: Mr Herrman, Mr. Chris (CJ) Kloehn, and Mr Neuberger